No relationship is perfect, it takes care, sacrifices, adjustments, love, tears, and sweat to make the relationship perfect. Every relationship has its own ups and downs, but a healthy relationship is when, you both go through fights, arguments and hurting's but still, you find reason to be happy with each other.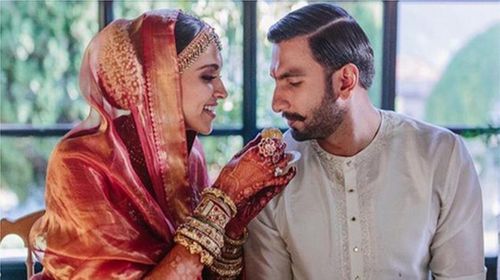 There is no particular blueprint for making a relationship healthy because a perfect relationship needs time and efforts, but we have tried to come up with the few tips that might help you to make your relationship happier than before.
Here are some healthy relationship Tips For Your Loving Relationship:
Never lie, trust is the foundation of any relationship and never let that base get weak because once it will shake, the relationship would come down crashing on the ground.
Keep each other first on the priority list.
Communicate the problems, if something is upsetting you in the relationship, then share it with your partner because, with time, problems will eat your relationship and slowly, you will start feeling suffocated.
Share your thoughts because that will make your bond stronger and everlasting.
Give space to each other and respect each other's privacy.
Be strength for each other at the time of miseries because life is not always so wonderful. Storms will come, will try to make things bad, but never let that happen. Hold each other's hands and walk on the path of thorns.
Talk about sexual desires openly and without censors.
Listen more and speak less because sometimes, people want to be listened to.
Keep your ego aside and say sorry when you feel a fight or an argument is stretching for so long because ego would only make situations worsened.
Plan romantic getaways, away from the routine life and focus on each other.
Talk about the future and see if you can see each other in your future.
Count each other's friend like a family because accepting each other's dearest is the biggest step towards proving your loyalty.
Plan surprises for each other because that is the only way to maintain the spark of love throughout your lives.
Accept each other' s flaws because no one is perfect.
Have healthy arguments and never run away from having those disagreements because that will only make the understanding better.
Don't raise your expectations radar because too many expectations would only make you feel disappointed.
Balance your professional and personal life.
Be real you in the relationship because fake relationships won't last long.
Never make assumptions if things are not going as per you expected because that will only make the relationships toxic and gives birth to misunderstandings.
Trust on your partner more and less on other people because true love would never hurt or harm you anyway. Keep faith in your love.
We are no love gurus, but our experience says healthy relationships are based on trust and hard work.

Be in love, crazily because love is all about being insane.
...