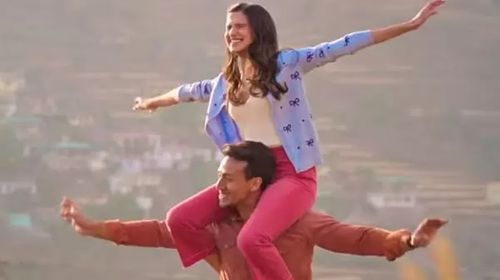 Growing up in school, everybody has many ideas about college. When you watch kids bunking classes and bringing a revolution in Rang De Basanti or colleges throwing you prom nights like they did in Main Hoon Naa or 3 Idiots explaining how tough the Indian education system is, mostly we grasp the fun part. We just assume that when we will go to college, we will dress up like Regina George, party all day, chill all night and solve some great mysteries whereas in reality all we do is barely wake up on time, drag ourselves to class in pajamas and say "Why the hell did I choose to come to this college" on repeat after an interval of fifteen minutes during lectures. Amid, all this life teaches us so much. There are many people to protect us and look after us in school, nobody does that in college. Most kids are used to spoon-feeding throughout school but that system comes to a halt in college, you are completely on your own and if you need somebody to have your back then you first need to fetch somebody, build a bond, and then ask them to look after you.
Here are some life lessons college has taught us:
1. Marks have nothing to do with happiness.
Many kids realize this in school and some realize it later in life. There are things that you do that makes you happy, it could be a small side gig or a hobby, your happiness comes from there not from slaving through books and struggling for exams because at the end, marks do not guarantee success, hustle does and there are many other ways to become successful in life.
2. College friends are not the same as school friends.
The thing is, in school we all grow up together so many people know each other from childhood and have seen each other grew and stuck by each other's side. We do not realize but we share many similar traits with our school friends but when you go to college, you are already a grown-up with a personality and it gets difficult to gel with everybody.
3. Not so glitter.
College only looks glitter and glam on TV and in Karan Johar films. In real life, it is majorly you just begging your professor for attendance.
4. When you are traveling daily, eating out daily, going to places, then you are spending a lot.
Initially it seems all fun but eventually, you realize that not everything is worth spending money on so you pick what is worth spending money on and what is not and that is how you learn budgeting.
5. Teachers are not wrong.
When your teachers tell you to focus on study and nothing else, they are only showing you a roadmap they know. They are from a different era and you are from another. Like we said, success cannot just be one job or marks; there are many other things you can be. It is okay of you are not good at everything, just be good at what you want to be.
6. No ego, be friendly.
Let go off the grudges, everybody is stupid in college on a quest to look cool. It is easier letting go than sticking with the wrong people.
7. Do not let anybody bully you or belittle you.
In schools, we wear uniforms and carry books and it is done but college is clothes, phones, and money and there will always be somebody who just cannot look beyond that. You have to understand that such people suffer from a lack of self-worth whence they retort to the material. Learn to be better than that.
...